Biography
Adam Alter is an Associate Professor of Marketing at New York University's Stern School of Business, with an affiliated appointment in the New York University Psychology Department.
Professor Alter's research focuses on judgment and decision-making and social psychology, with a particular interest in the sometimes surprising effects of subtle cues in the environment on human cognition and behavior. His research has been published in, among other journals, Psychological Science, the Journal of Personality and Social Psychology, the Journal of Consumer Research, the Journal of Experimental Psychology: General, Proceedings of the National Academy of Sciences, and the Journal of Experimental Social Psychology. Professor Alter's studies have been featured on CNBC, PBS and BBC Radio, and in the New York Times, Wall Street Journal, Economist and Newsweek.
Professor Alter is the author of the New York Times bestseller, Drunk Tank Pink: And Other Unexpected Forces That Shape How We Think, Feel, and Behave, which examines how features of the world shape our thoughts and feelings beyond our control. He has also written for the New York Times, New Yorker, Atlantic, WIRED, Slate, Huffington Post, and Popular Science, among other publications.
Professor Alter received his B.Sc. (Honors Class 1, University Medal) in Psychology from the University of New South Wales and his M.A. and Ph.D. in Psychology from Princeton University, where he held the Charlotte Elizabeth Procter Honorific Dissertation Fellowship and a Fellowship in the Woodrow Wilson Society of Scholars.
Research Interests
Judgment and Decision-Making
Social Psychology
Consumer Behavior
Cultural Psychology
Fluency and Metacognition
Courses Taught
Behavioral Applications in Marketing (Ph.D. Seminar)
Introduction to Marketing
Marketing
Advertising/Marketing/PR Strategies
Consumer Psychology/Behavior
Digital Marketing/Advertising
Market Research
New Product Development
Pricing
Promotions
External Sites
If you're interested in booking Professor Alter for speaking engagements, please e-mail Charles Yao at The Lavin Agency.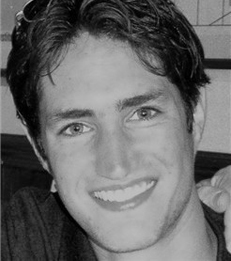 Adam Alter
Associate Professor of Marketing
Affiliated Appointment in the Psychology Department
---
Stern School of Business
Tisch Hall
40 West 4th Street, Room 811
New York, NY 10012
Tel: (212)998-0142
Fax: (212)998-4006
Email: aalter@stern.nyu.edu Author Site


Related Links
---
Marketing Department
Stern NYU