Publications
Darley, J. M. & Alter, A. L. (in press). Behavioral issues of punishment and deterrence. In E. Shafir (Ed.), Behavioral foundations of policy.
Oppenheimer, D. M., & Alter, A. L. (in press) "The Fluency sleeper effect: Disfluency endured today promotes fluency tomorrow.". In: R. Greifeneder & C. Unkelbach "Advances in Fluency and Metacognition" Psychology Press.
Alter, A.L. (in press). The benefits of cognitive disfluency. Current Directions in Psychological Science.
Alter, A. L., & Oppenheimer, D. M. (2006). Predicting short-term stock fluctuations by using processing fluency. Proceedings of the National Academy of Sciences, 103, 9369-9372.
Selected as a PNAS: In This Week feature article.
Paper featured in Nature news, May 30th 2006.
Interviewed on U.S. and Australian television and British radio, and research featured in international newspapers and popular journals, including The New York Times, Wall Street Journal, Los Angeles Times, The Guardian (United Kingdom).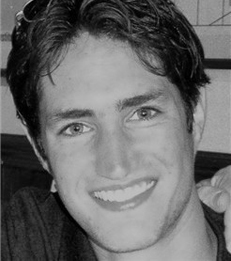 Adam Alter
Assistant Professor of Marketing
Affiliated Appointment in the Psychology Department
---
Stern School of Business
Tisch Hall
40 West 4th Street, Room 811
New York, NY 10012
Tel: (212)998-0142
Fax: (212)998-4006
Email: aalter@stern.nyu.edu


Related Links
---
Marketing Department
Stern NYU