Case study
Autolinks
Identifying Corporate Value Drivers

Prof. Ian Giddy, New York University
---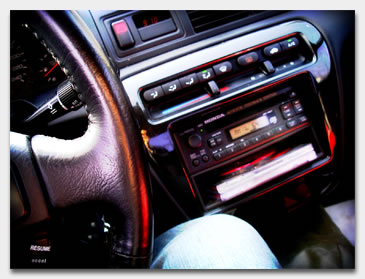 q
The Business


AutoLinks of Finland was one of the first Nordic companies to take advantage of the Finn's mania for constantly staying in contact with the world. You would think that a people accustomed to long, lonely winters and snowbound communities would be able to tolerate being out of touch while in their cars, but Pentti Jaaskelainen knew better. His company, a private enterprise based outside Helsinki, had existed for more than 15 years. It supplied components and accessories to car owners who wished to upgrade the performance or comfort of their vehicles. A customer would leave their car at one of AutoLinks' 13 workshops around the country, and by the end of the day the car would have a souped-up engine, an upgraded sound system, a rear-seat TV, a GPS navigation screen, or a voice-recognition mobile phone. One of the fastest growing products was mobile internet, based on the Telia-Sonera Wide Area Network (WAN) system available in many parts of the Nordic and Baltic countries.



Financial Performance


The company had been profitable for most of its history, although revenues had suffered during the recent recession. Now, however, earnings were strong and cash was accumulating. Autolinks had a core of talented electricians and mechanics and when necessary could draw on a pool of freelance technicians. In the past the business had good margins but maintaining premium pricing was getting harder in the face of competitors' efforts to gain market share. Several of Jaaskelainen's friends had urged him to take it easy, as he was not getting any younger and he seldom took a vacation. Heeding their advice, he had started conversations with his bank about alternative ways in which his family could realize some of the value in the company. One possibility was to sell the company in a private sale, if a buyer could be found. Another option was to retain majority ownership, but sell some shares to one of the private equity investment groups that had recently been springing up in northern Europe.



The Company's Value


To prepare for her next conversation with Jaaskelainen, his banker felt she should look a bit more carefully at the company's business and its performance. She had narrowed her focus down to several questions.What was a reasonable price range for the company? What were the "value drivers" in the business? In other words, what factors could change the estimated valuation, in either a positive or a negative way? Was there anything that could be done in order to improve the value to potential investors, in preparation for a possible sale?

To help address these questions, she printed out the most recent financial statements that had been emailed to her that morning (see below).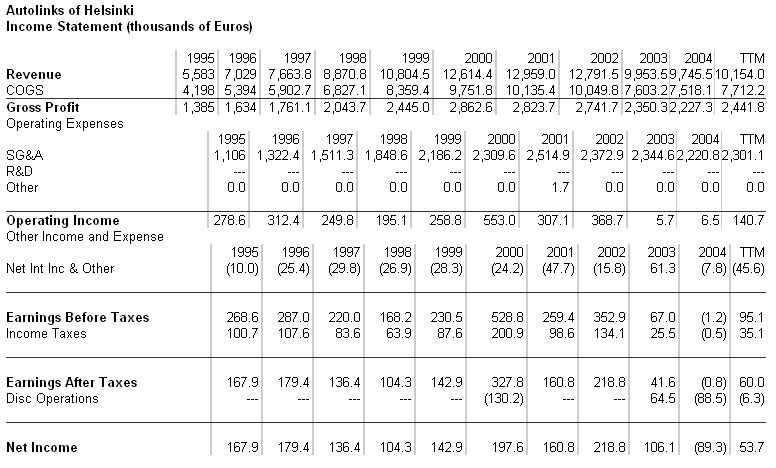 ---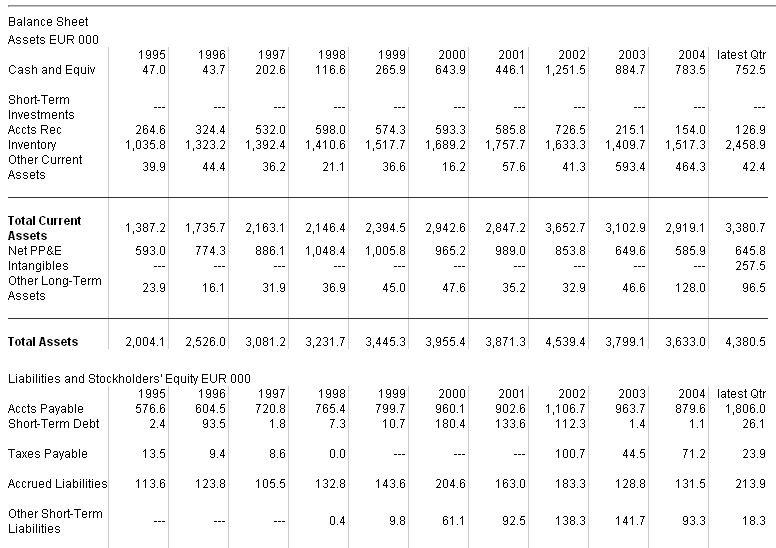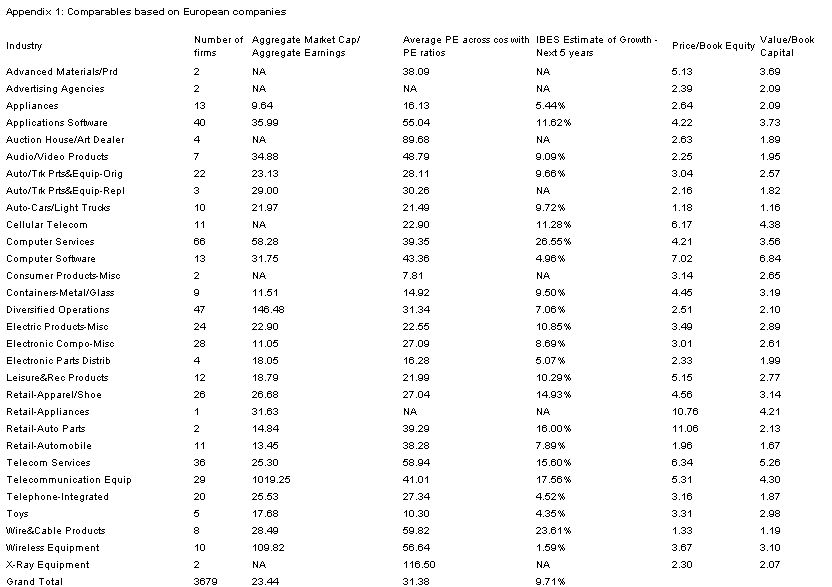 Appendix 2: Historic Economic Growth Rates in Finland

| | | | | | | | | | |
| --- | --- | --- | --- | --- | --- | --- | --- | --- | --- |
| 1995 | 1996 | 1997 | 1998 | 1999 | 2000 | 2001 | 2002 | 2003 | 2004 |
| 2.2 | 1.4 | 2.3 | 2.9 | 2.7 | 3.5 | 1.5 | 1.1 | 3.0 | 3.2 |
---
Questions:
1. Using alternative valuation methods, including book value and P/E ratio based on comparables, estimate a price range for the company. Would this value change depending on how much of the company is sold?
2. What are the value drivers for this business?
3. Is there anything that you might suggest to Jaaskelainen that his company should do in order to improve the value to potential investors?
---