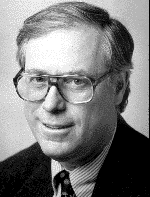 Professor White's research interests include decision support systems for marketing, electronic commerce, cloud computing, big data and networked multimedia. Professor White received his B.A. from Harvard in 1966 and his Ph.D. from NYU in 1974. He majored in Engineering and Applied Physics at Harvard and in Economics and Statistics at NYU. He served as Director of the Academic Computing Center at Stern from 1970 to 1975 and joined the Stern faculty in 1973. He has also has been active at the university level, serving on a number of committees overseeing university computing. He is currently the Faculty Director of the Stern Center for Research Computing.
Professor White has been a consultant to a number of consumer product companies in the area of marketing and sales information systems. Current and former clients include Annheuser Busch, Kraft, General Foods, Strohs, G. Heileman Brewing, Labatt, Toyota, Ford, RJ Reynolds, Keebler, Payback Training Systems, Dairyland Foods, Mckinsey, Goldman Sachs and the US State Department.
Recent teaching activities include delivery of multimedia material on the World Wide Web, Design and Development of Web and Mobile Apps, Computational Approaches to Financial Engineering, Dealing with (big) Data, as well as co-teaching a course on Managing Financial Businesses.
As Faculty Director of the Stern Center for Research Computing, Professor White oversees a group that supports advanced computational research at the Stern School. The Centers services include a wide variety of syndicated data, a small high performance computing grid, a private cloud supporting over 80 specialized servers, and an hadoop big data cluster.
Visit his blog at researchcomputing.blogspot.com or follow him on twitter @normwhite.