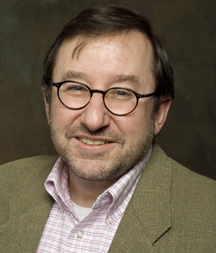 Interview:
On Global Banking
Maastricht University
February 1, 2013

Welcome
I am a professor of economics at the Stern School of Business, New York University where I have been on the faculty since 1972. I am the Academic Director for Stern's BS in Business and Political Economy, an innovative undergraduate degree introduced in 2009. I am a macroeconomist with research interests in monetary policy and banking, economic growth and the transition economies.  I teach courses in global business, macro-economics, monetary policy and banking.

Over the years I have served as the chairperson of the Economics Department and as Vice Dean for Program Development at Stern and also as the chairperson of the University Faculty Council.  I have also been a research associate at the National Bureau of Economic Research, a senior economic advisor to the East West Institute, and a consultant to the Bank of Israel, the IMF, and the World Bank.

I am the co-editor of Comparative Economic Studies and serve on the editorial boards of several other journals.  I am a member of the scientific committee for the Croatian National Bank's annual Dubrovnik Economic Conference and chair the International Faculty committee of the International School for Economics in Tblisi.

The buttons above will take you to my recent publications and research papers, syllabi of courses taught in the last few years and a complete vitae.
                                                    Paul Wachtel
                                                    pwachtel@stern.nyu.edu