Fund Performance


The graphs and table below show the performance of the entire MPSIF Fund and the three equity funds on a month-by-month basis from inception through February, 2016.

The spreadsheet containing these monthly data is available here.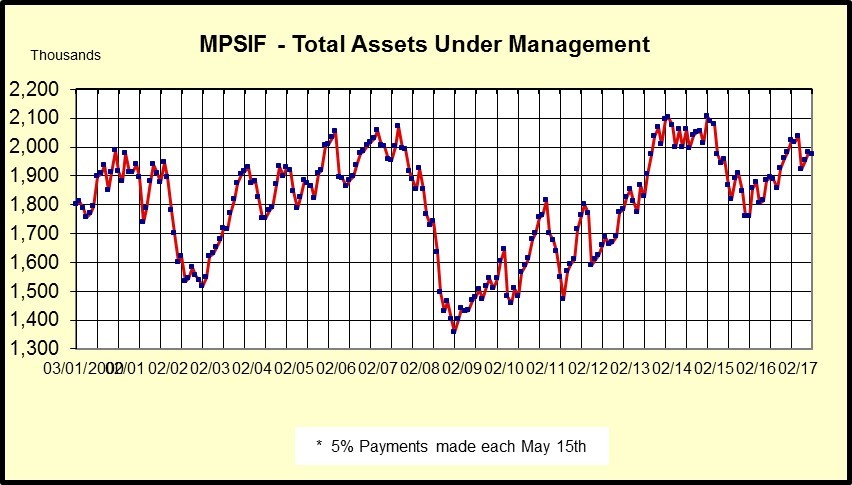 back to top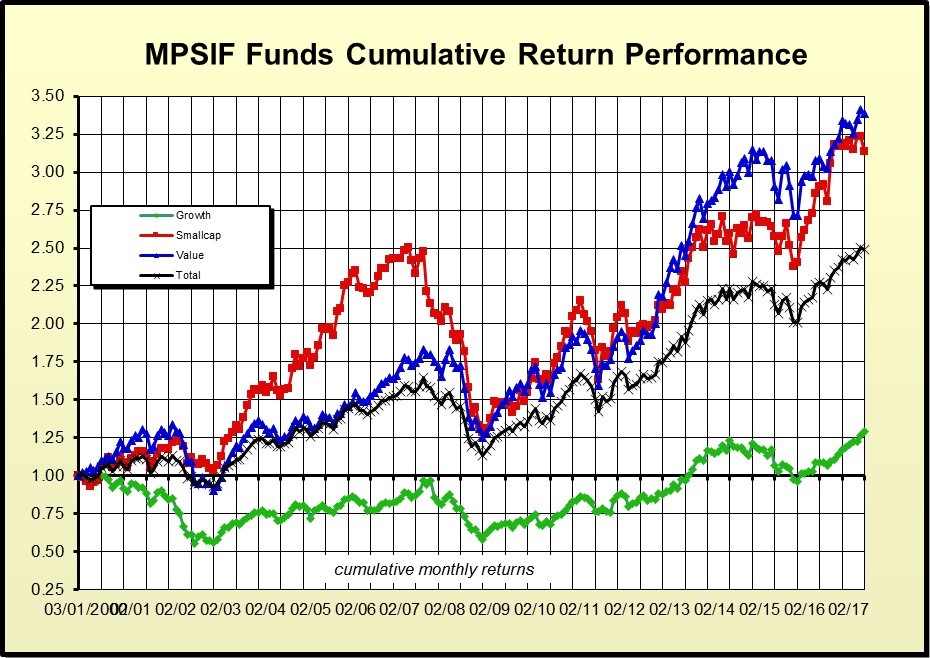 back to top





back to top
More detailed information about each fund can be found using the tabs at left.